We proudly present you the Lufft I-BOX, the door opener for almost every interface – thanks to app-technology!
What is the Lufft I-BOX?
Measurement processes are always designed following specific measurement tasks. The better all measurement devices are integrated and connected to your company infrastructure, the more efficient the processes are. We designed the Lufft I-BOX to meet different integration requirements and to facilitate your measurement tasks.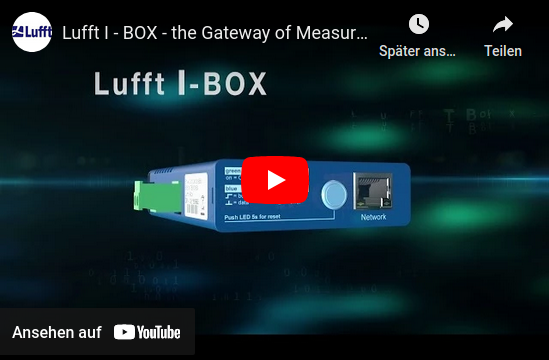 Software-sided limits can be bypassed. The way is clear for seemingly limitless industrial measuring technology! Does the Lufft I-BOX fit your requirements? Find out right now in our support forum.
Functionality and Product Specs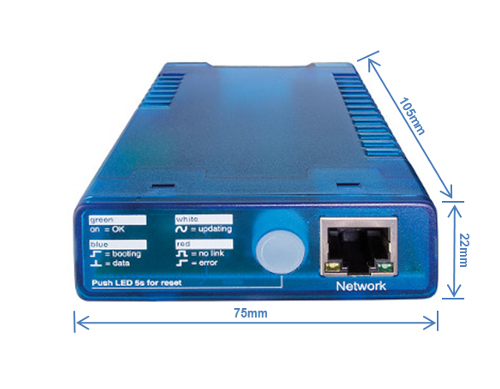 With the Lufft I-Box, measurement instruments such as the data logger OPUS20 can easily be integrated into corporate networks. The "plug-and-play" solution gives a uniform query to live data from different instruments. Thus, all data can be clearly displayed. In addition, an application for controlling alarms is included. The applications can be extended to suit individual needs.
The Lufft I-BOX – interface for industrial use.
To the Lufft I-BOX Product Specs

Lufft I-BOX App Store and Apps
CSV-Import/Export, Integration in Lab-VIEW or a Network management system, Cloud services … With the Lufft I-BOX and the App-Technology, nothing is impossible! Find every App you can imagine in the Lufft I-BOX App Store. Get inspired about how to use the Lufft I-BOX App Store with Apps, Apps and Apps. To the Lufft I-BOX App Store
 The BIG PICTURE: